Latest Photographs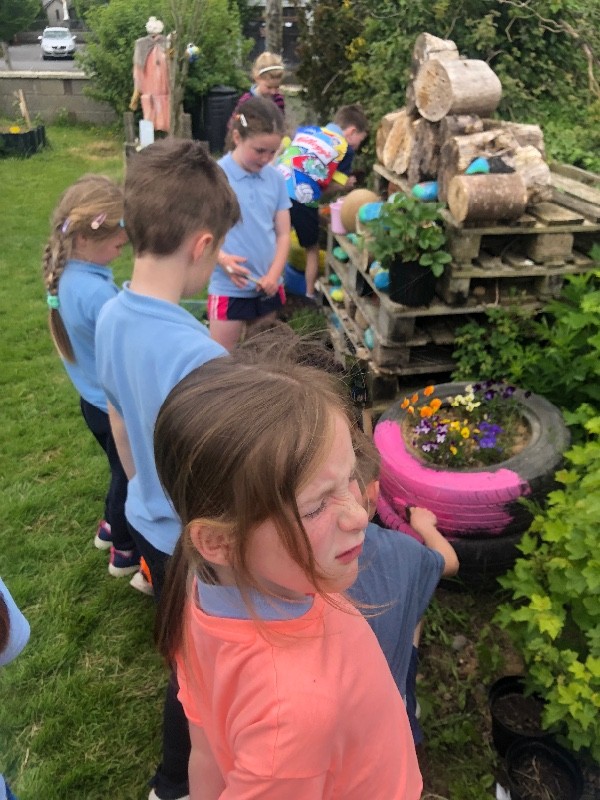 Starting to paint the tyres
Painting something more than the tyres
Sorting the peas
Our sunflowers
Turnips and potatoes
Garden peas
Spring onions
Wild flowers
More seeds planted- tomatoes, sweetcorn, water melon and peppers
Our starlings are making such a mess
Eggs shells to keep the snails away!
The boys relaxing near the meadow.
Loving the garden
Darragh working hard in d garden
Out door learning!
the tyres make for warm seats
Having fun in the garden
Chilling in the garden
Headbands
The boys happy with their Boherlahan headbands
Making County Final headbands
Staff Lunches
Ms Sharon loved her healthy lunch
Bingo during our webinar
BINGO
Juniors and Seniors designed fabulous healthy food plates for themselves.
Conor eating healthily at home
Séafra receiving 5 Stars!!
Class Photograph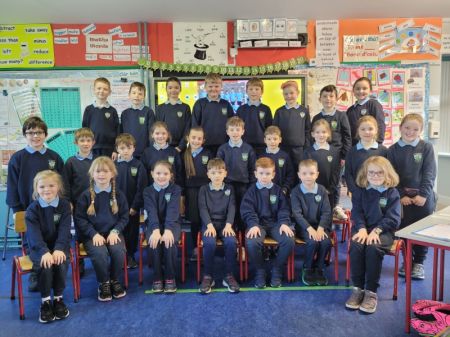 &nsbp;